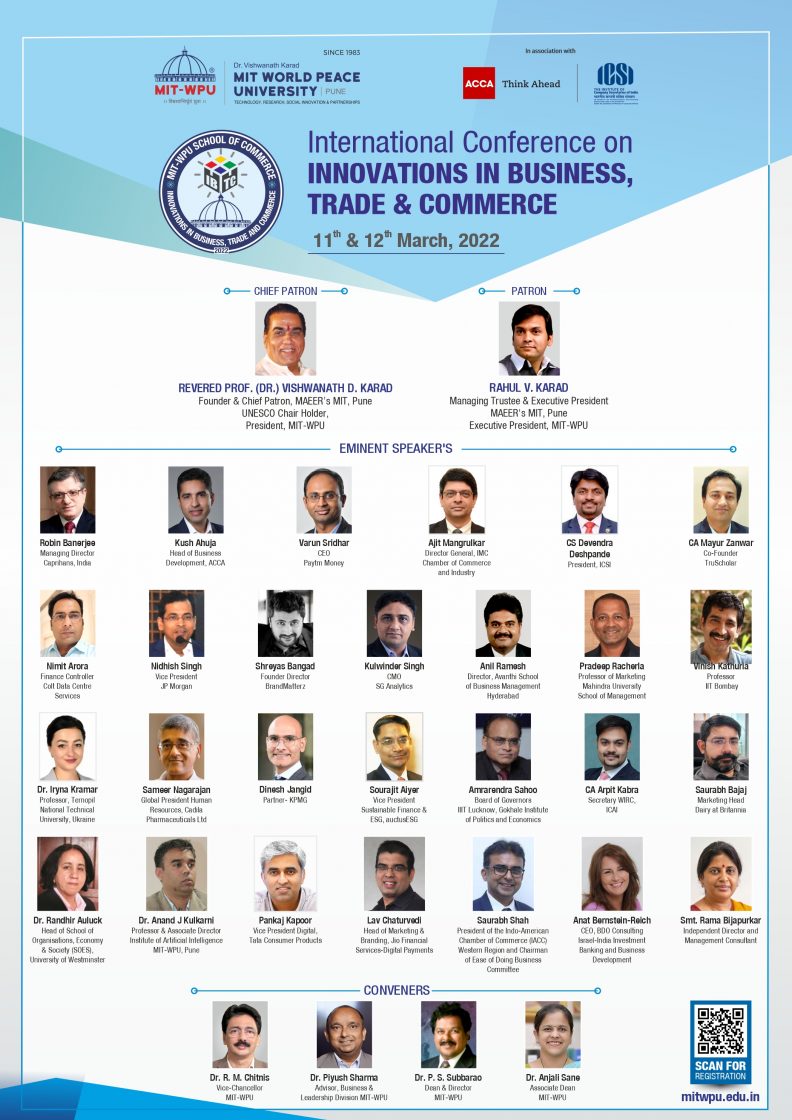 On March, 11-12th, 2022 Head of the Indo-European Center at TNTU, Professor Iryna Kramar (TNTU, Ukraine), participated in the International Conference on Innovations in Business, Trade & Commerce, organized by School of Commerce (Associate Dean Dr. Anjali Sane) MIT World Peace University, Pune, INDIA.
She was one of the prominent speakers of Session 3 "Innovation in Cross-Border Practices and Relationships" where presented a speech on the topic "Economic impact of the war: russia-Ukraine war".
The topic is absolutely urgent due to the situation in Ukraine and its impact on the whole world.
The last time Europe witnessed atrocities on this scale was under the Nazi Germany led by Adolf Hitler 80 years ago. Its crimes against humanity are being emulated today by the Russian butchers of Putin's invading forces in his unprovoked war against Ukraine.
Iryna Kramar mentioned: "The world is shocked that in 21st century, while we are trying to build democratic societies such Genocide might happen – when one country decides to take over an independent European country with a population of more than 44 mln people and dictate how it should live and which international organizations to join …". Therefore the Western world reaction towards Russian invasion was clear – such can't happen today and if it does, it must be stopped.
The United States, Britain, Japan, Australia, Canada and the European Union have unveiled more sanctions on Moscow. Russia has become the most sanctioned country ever in the world history, beating even Iran and North Korea.
During the speech prof. Kramar also mentioned about war impact on Ukraine's economy, as well as Belorus, Russia and the world. It became clear that russian-Ukrainian war is not only about russia or Ukraine. It is about the whole world.
Ukraine today defends the whole Europe and the world! Therefore it is needed mutual cooperation against the unprecedented actions of russia and united efforts to fight it.
WE are grateful to that part of world community who stands with Ukraine, supports it by actions, not just words.
It is about our mutual security.
Glory to Ukraine! Glory to the Heroes!