On February, 25th, 2021 Iryna Kramar, Professor, Doctor of Science (Economics) from Ternopil Ivan Puluj National Technical University gave a speech at Orientation Programme at the School of Commerce, MIT World Peace University, Pune, INDIA.
The topic of the speech was: "Economic Growth VS Sustainable Development" which is a relevant topic nowadays due to the COVID-19 pandemics. Professor Iryna Kramar stressed the importance of keeping sustainability at the core of every decision to be taken even in crisis times although the costs of such actions differ from country to country.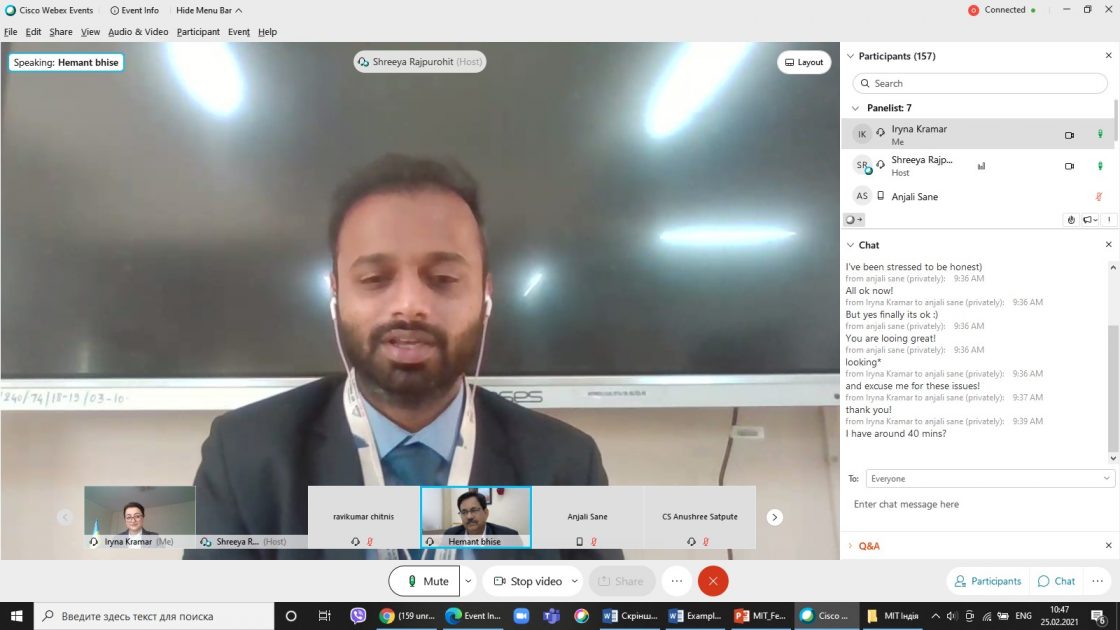 There were almost 200 Indian students during the lecture and they showed a real interest in the topic discussed as the lecture was followed by many questions from the audience.
Special "thank you" to Dr. Anjali Sane for invitation and professionalism in conducting the event!
It was a great experience and example of international cooperation in the field of education.
Looking forward to more events like this!