Higher education in Ukraine has centuries-old history, national traditions and high prestige in the world. Ukraine entered the international Bologna process ("The agreement of the Association of European Universities") in 2005 to adapt to the European Educational system.
Why Ukraine?
The system of higher education in Ukraine corresponds to modern trends and tendencies to those in advanced countries recognized by many international organizations.
Experienced teachers and professors, a great diversity of specialties and European standards of quality.
International students have the opportunity to study in more than 230 higher education institutions.
Education in Ukraine is both useful and very beneficial. In comparison with other European countries, the tuition fees in Ukraine are much lower.
According to Expat Insider 2016, Ukraine was the most affordable country in terms of living expenses and second best in terms of personal financial satisfaction.
Same rights, freedoms and obligations for foreign citizens and citizens of Ukraine.
Areas of study in Ukraine
Information Technologies
Mechanical Engineering
Electrical Engineering
Architecture and Construction
Social and Behavioural Science
Medicine and Pharmacology
Avionics and Rocket Technology
Applied Physics and Nanotechnology
Gas and Oil Engineering and Technology
Shipbuilding and Maritime Engineering
Atomic Energy Studies
Agronomics
Biology and Genetics
Foreigners can enroll in higher educational institutions with accredited educational programs the following ways:
1) twice a year for the degrees of Junior Bachelor, Bachelor and Master, before and at the beginning of the academic semester, that is until 1 November and until 1 March respectively;
2) during the year for postgraduate studies, doctoral studies, clinical studies, medical residency, the preparatory faculty program and the academic mobility program.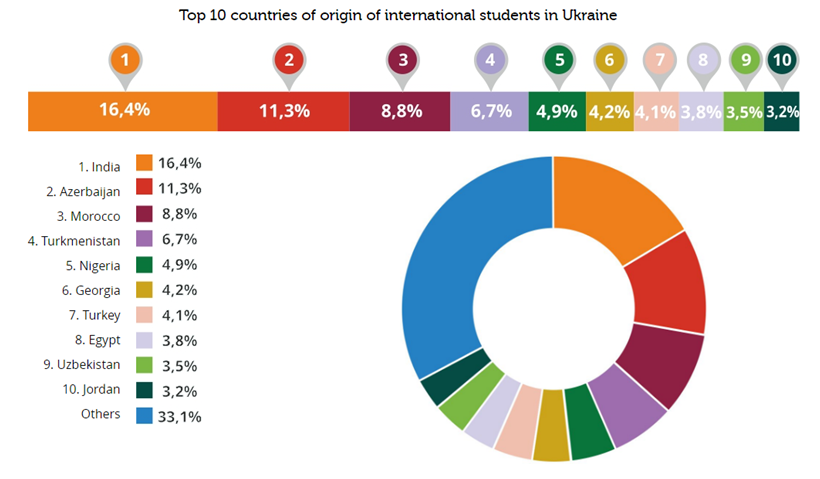 [Source: StydyInUkraine]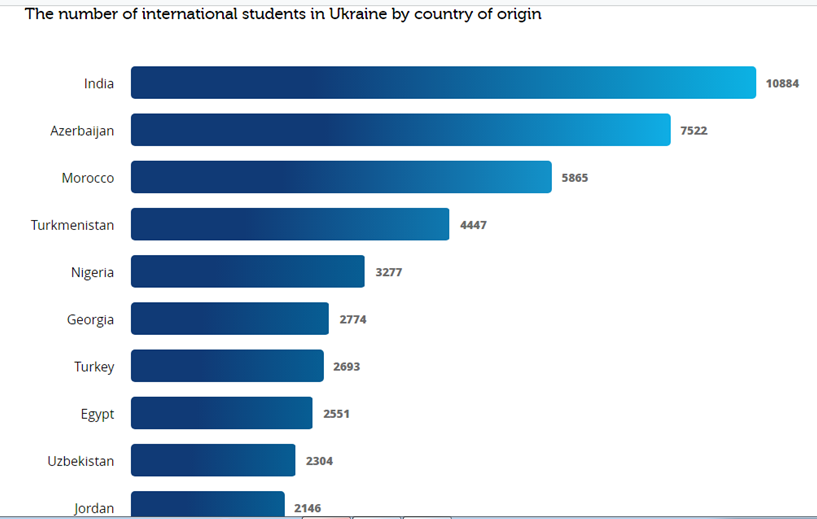 [Source: StydyInUkraine]
Still have questions? Contact us