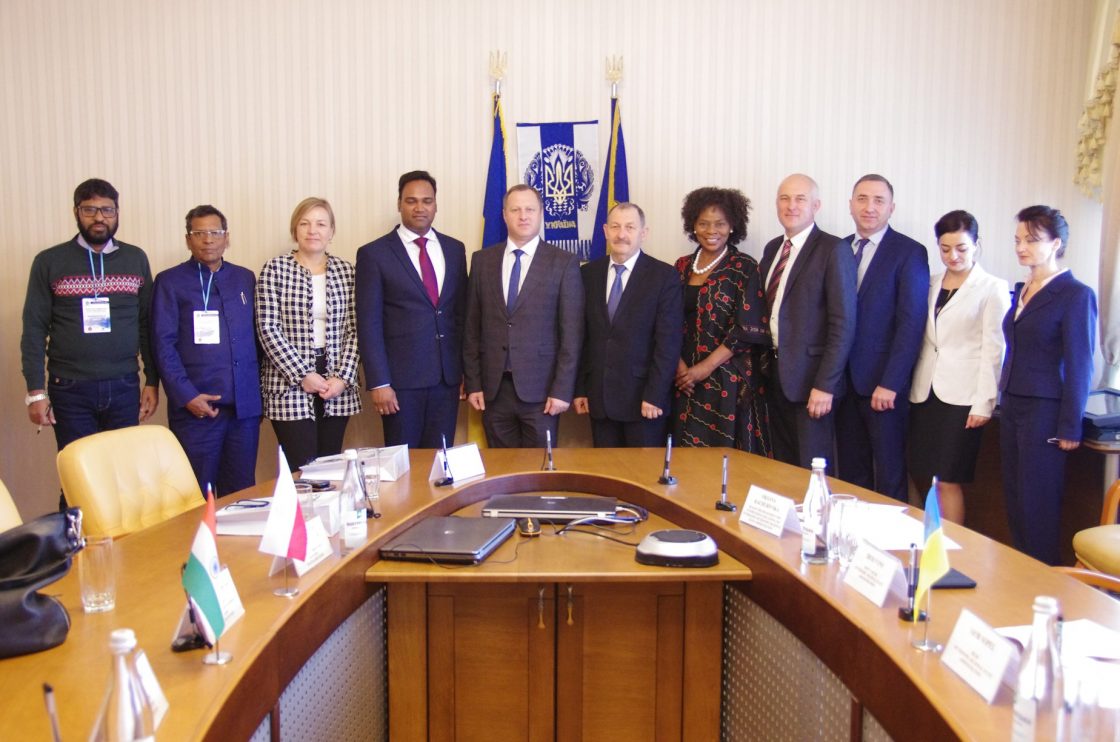 Indian partners of the Ternopil Ivan Puluj National Technical University visited Ternopil Regional State Administration and Ternopil City Council to discuss prospects of further collaboration.
The delegation was headed by the Rector of the University, Corresponding Member of the NAS of Ukraine, Doctor of Technical Sciences, Professor Petro Yasniy and President of Indo-European Education Foundation, Dr. Pradeep Kumar.
Members of the delegation were:
Vice-Rector for International Cooperation of TNTU, Doctor of Science, Professor Tetiana Vitenko;
Director of the Indo-European Center at TNTU, Ph.D., Associate Professor Iryna Kramar;
Vice-Rector of Patna University, Professor Rash Bihari Prasad Singh;
Dean of Law faculty, Patna University, Principal of Patna college, Professor Mohammad Sharif;
Ambassador for Peace, Gender equality, Founder of Justina Mutale Foundation Justina Mutale;
CEO of Indo-European Education Foundation Renata Zhukowska.
Head of Ternopil Regional State Administration Ihor Sopel stressed on the importance of development of cooperation between Ukraine and India and noted that both sides are working to open up new destinations and markets for multi-industry collaboration. That is why Ternopil region is interested in launching interregional cooperation with the state of Bihar India.
Dr. Pradeep Kumar, President of IEEF expressed interest in development and building new ties of this cooperation, especially in the field of education, IT and electronic spheres. The parties agreed on the development and intensification of cooperation based on student exchange and academic cooperation between universities of Ternopil region and the state of Bihar India.
City mayor Serhiy Nadal noted that an average of 250,000 residents of the city, 40,000 are student youth and city is welcoming foreign students to get education there. Member of Indian Parliament of India, Chairman of the Parliamentary Committee on Industry, Secretary General of Janata Del United, Sri K.C. Tyagi participated in the meeting with the Coty Council authorities and discussion on Ukraine-India collaboration development.